SOMSANA Ballet Barres: A Limited-Time Opportunity
20% of proceeds benefits DAC Dance Department
The Darien Arts Center is delighted to announce our direct association with SOMSANA Ballet Barres, headquartered in Nice, France. SOMSANA Ballet Barres are now available for the first time in the United States, through this special DAC offer for $226.00 each, includes tax.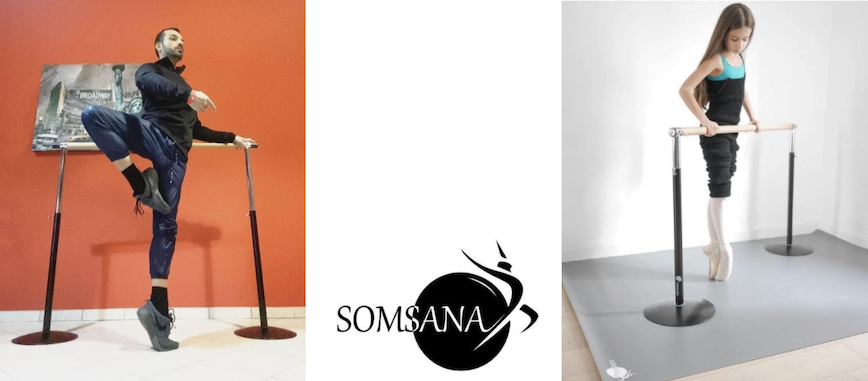 SOMSANA's Ballet Barres are designed in France by professional and passionate dancers at a studio near Lille, France. They are sturdy, sleek, attractive, and are manufactured to exacting high-quality European standards.
Each SOMSANA Ballet Barre is easy-to-assemble, portable, and adjustable from 32.5" to 45.5" high, and measures 4.5' in length. The protective non-skid base pads assure ease-of-use on any floor, while the frame and Barres are easy-to-clean, to maintain hygienic standards.
We are grateful to our friends at SOMSANA for providing the Darien Arts Center with this fundraising opportunity, while we do our best to continue to bring the Arts to our community, in these challenging times.
Supplies are limited, so order NOW! You will be notified when your order is available for pick up at the DAC or it can be delivered to your local address.*
Order now!
*Non local deliveries can be arranged, call the DAC (203) 655-8683 for more information.