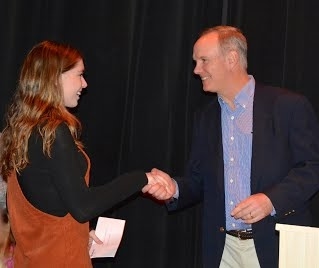 Applications are now being accepted for the Ginny Wright Scholarship.
The Darien Arts Center awards this $2,000 scholarship to a high school senior and resident of Darien who will continue their study of the visual arts or design in college. It is not necessary that the student be declaring art as a major at this point, as long as he or she plans to take art courses. The award is given in memory of Virginia Wright, a talented artist, dedicated volunteer and generous benefactor.
A winner will be announced later this spring and a check will follow by mail.
Completion of application, including portfolio, artist's letter and a letter of support must be received by March 26, 2021. This year, all submissions will be digital.
APPLICATION AND REQUIREMENTS
Questions? Call the office at 203-655-8683 or email Emily@darienarts.org.
---